The main focus of the Institute's operations comprises conducting independent research and consulting activity in the field of legal, administrative and economic aspects of implementing restructuring and bankruptcy law as well as other social phenomena connected with corporate and consumer insolvency, including in particular:
Analysing legal regulations (including international and EU law) from the perspective of their impact on the operation of enterprises in distress,
Analysing the effectiveness of legal forms of protection against insolvency and prevention of bankruptcy;
Conducting comparative analyses of the legal aspects of the insolvency threat and the phenomenon of insolvency in Poland and other countries;
Conducting legal analyses of various social activities concerned with protecting enterprises against insolvency and bankruptcy;
Disseminating information about the legal aspects of insolvency and impending insolvency;
Initiating a public debate on restructuring and bankruptcy law and preventing insolvencies and bankruptcies;
Conducting trainings and devising curricula for postgraduate studies in restructuring and bankruptcy law.
Furthermore, the Institute provides Lazarski University with researchers and faculty members specialising in restructuring and bankruptcy law and cooperates with universities and research centres in the field of implementing research and educational programmes.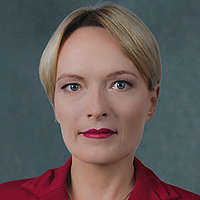 PhD Anna Hrycaj


Head of the Institute for Bankruptcy, Restructuring Law and Insolvency Research

Lazarski University associate professor, Head of the Institute for Bankruptcy, Restructuring Law and Insolvency Research, Regional Court Judge in Warsaw with more than ten years of experience in resolving bankruptcy cases; Member of the Legislative Council of the 13th term; board member of the Association of Bankruptcy and Restructuring Justices; since 2013 head of the team appointed by the Minister of Justice to draft bills on bankruptcy and restructuring law; author and co-author of numerous publications on civil and enforcement proceedings and bankruptcy law.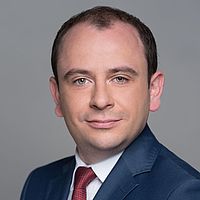 Jakub Majewski


Secretary of the Institute

Secretary of the Institute for Bankruptcy, Restructuring Law and Insolvency Research, PhD student at the Institute, licensed restructuring advisor. Law graduate at Lazarski University, completed post-graduate management studies Audit and Internal Control in State-owned Enterprises at University of Warsaw Faculty of Management and post-graduate studies in Restructuring Law at Lazarski University.

Over 12 years of experience with banking institutions where he gained his spurs in departments in charge of claim recovery. In his job as restructuring advisor, he was appointed interim administrator and official receiver in numerous proceedings conducted before bankruptcy courts in Warsaw, Białystok and Poznan.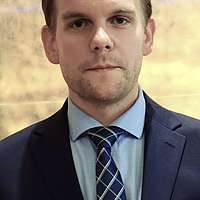 MA Adrian Bogusławski
Lawyer and project manager with almost 10 years of experience in public procurement, which he gained while managing projects for public administration. Co-worker of a law firm specializing in providing services to entities from the banking and healthcare sector. He gained experience in public procurement during the project management carried out for the for public administration. Speaker on scientific conferences. Author and co-author of scientific and popular science articles and monographs, including: "Extrajudicial solving disputes with the entity of the financial market as the element of the consumer protection" [in:] Journal of Finance and Financial Law 2016, - "Land use violation - fine in the destination of forcing but instruments of the legal bodyguard of the investor" [in:] T. Jędrzejewski, M. Masternak, P. Rączka (ed.) protection of rights of the individual in enforcement proceedings at the civil service, Torun 2018. He is particularly interested in the position of a debtor in restructuring proceedings, including in the area of tax law (debtor-taxable) and public procurement law(debtor-executor).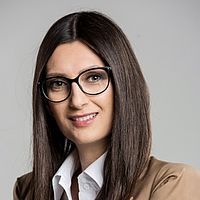 Diana Dudek


Lawyer

Lawyer in a law firm in Warsaw specializing in bankruptcy and restructuring law, an associate of a restructuring advisor with experience in the field of consumer bankruptcy as well as entities conducting business.

A graduate of the Faculty of Law of the Cardinal Stefan Wyszynski University in Warsaw, a graduate of postgraduate studies: Company law at the Faculty of Law and Administration of the University of Warsaw, and Restructuring and liquidation of the company in bankruptcy proceedings at Lazarski University in Warsaw.

Lecturer and participant of conferences and trainings in the field of bankruptcy and restructuring law, organised by: the Institute of Bankruptcy and Restructuring Law and Insolvency Research at the Lazarski University in Warsaw, Allerhand Institute, Adam Mickiewicz University in Poznan, National Chamber of Restructuring Advisors.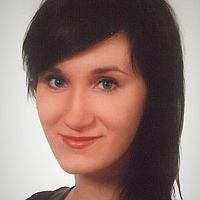 Klaudia Jasik-Kuchta
Lawyer in legal counsel office in Warsaw specializing in civil law, in the department responsible for pursuing claims in court proceedings. She has several years of experience related to the law of new technologies, gained in companies providing IT solutions.
Participant of the doctoral seminar in the field of law at Łazarski University. Graduated from Kardynał Stefan Wyszyński University in Warsaw in the field of law. Participant of scientific conferences on bankruptcy and restructuring law, civil law, new technologies law.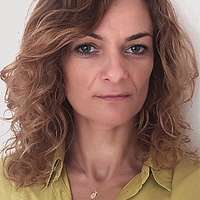 Agata Kosmal
Lawyer working as an assistant to a judge in the District Court in Płock, initially in the Civil Department and then in the Economic Department. Specializes in bankruptcy and restructuring law, has several years of experience in this field.
Graduate of the European University of Law and Administration in Warsaw, majoring in Law. Participant of Lazarski University's Doctoral Degree in Law Seminar. Participant of many scientific conferences on civil law, bankruptcy and restructuring, including those organized by the Institute of Bankruptcy Law, Restructuring Law and Research on the Insolvency of Lazarski University in Warsaw, Adam Mickiewicz University in Poznań and C. H. Beck.
Currently, she is conducting research on the bankruptcy of a natural person who is not conducting business activity and is preparing a doctoral thesis on the effectiveness of this institution.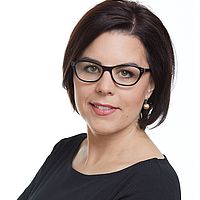 Marta Krzyśków-Szymkowicz


Patent attorney, mediator

A graduate of the Faculty of Law at the Łazarski University, the founder of the patent law office named SZYMKOWICZ Kancelaria Rzecznikowska. As a patent attorney, she cooperates, among others with syndicates in the scope of protection, valuation and sale of industrial property rights in enterprises in the event of liquidation of these enterprises. Marta Krzyśków-Szymkowicz is also a court mediator inscribed on the list of District Courts in Warsaw and an international mediator inscribed on the list of mediators in the World Intellectual Property Organization in Geneva.

She specializes in commercial law mediations.

She is a member of international organizations such as MARQUES, where she actively participates in the "Dispute Resolution Team", as well as in the ECTA "Copyright Team".

She is an author of numerous publications in trade journals.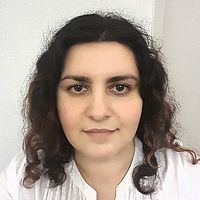 Anna Sabbatini
Lawyer specialized in Compliance, commercial law and Italian law. She runs her own company. Moreover, a member of the Supervisory Board and a representative of the main shareholder of Pylon S.A. company listed on the New Connect. Furthermore, a lecturer of law of Anglo-Saxons countries on post-graduate studies for English sworn translators. Graduated from Łazarski University in the field of law, Warsaw School of Applied Linguistics in the field of English Philology and the University of Catania, where she obtained the title of Ist Degree Master in Italian Law. She prepares a doctoral thesis concerning Compliance under the supervision of Prof. Anna Hrycaj.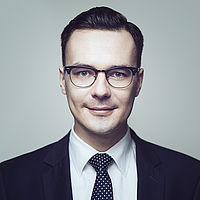 Bartosz Sierakowski


legal adviser, restructuring advisor

Attorney-at-Law and licensed restructuring advisor, partner at Zimmerman and Wspólnicy sp. k. and Vice-Chairman of the management company Zimmerman Filipiak Restructuring S.A., member of the higher Disciplinary Court at the National Chamber of Restructuring Advisors. He specializes in bankruptcy and restructuring law and civil and enforcement proceedings. In his professional practice, he has participated in the largest insolvency, remedial, and restructuring proceedings in Poland, advising both creditors and debtors. He conducts training for entrepreneurs and financial institutions in the field of the aforementioned areas of law. He also teaches bankruptcy and restructuring law in postgraduate studies at Łazarski University in Warsaw and at Adam Mickiewicz University in Poznań.

Bartosz Sierakowski is the author and co-author of numerous articles in the field of bankruptcy, restructuring, enforcement, published in the Bank Law Monitor, Trade Law Monitor, Restructuring Adviser, Real Estate and The Economic and Sociological Legal Movement. He is also an expert for the Dziennik Gazeta Prawna (Legal Newspaper) and TVN Biznes and Świat as well as a co-author of the following book publications, including commentary on laws:
"Restructuring law. Commentary on the Law" (Warszawa 2017, Infor),
"Act on the Bank Guarantee Fund, the deposit guarantee scheme and the forced restructuring. Comment." red. R.Sura, P. Zawadzka, p. Zimmerman (Warszawa 2017, CH Beck),
"Designs of procedural and judicial documents in restructuring proceedings." red. A. Hrycaj, P. Filipiak (Warsaw 2016, Wolters Kluwer).
Bartosz Sierakowski also conducts research on the effectiveness of insolvency proceedings, his scientific interest focuses around the issues of the so-called liabilities of the bankruptcy estate. He is also a keynote speaker at many nationwide conferences and training devoted to insolvency issues.